About the Tsuruga Group

Join Us in Hokkaido—Land of Forests and Lakes—
to Experience a Resort Experience like No Other
Japan's northernmost island of Hokkaido is blessed with some of Japan's most dynamic and awe-inspiring natural environments, which include old-growth forests, pristine lakes, scenic mountains and vast oceans. Greatly inspired by this natural environment, the Tsuruga Group is committed to providing its guests with warm hospitality and distinct resort accommodations only made possible in Hokkaido.
Eastern Hokkaido as well as Lake Shikotsu and Jozankei each have a unique history and charms of their own. In addition to world-class hot springs, each resort property features a distinct design concept and character that provides guests with an environment where they can relax and unwind amidst the wonders of nature. Each resort has also earned a reputation for its fine dining that capitalizes on the treasure trove of fresh foods found in Hokkaido. Our hotel restaurants serve a kaleidoscope of seasonal favorites and delicacies using a menu that is refined daily by the head chef.
The Tsuruga Group also recognizes that working closely with the local community to develop health and eco tourism programs as well as tourism resources plays an integral role in revitalizing local economies. In this regard, we stand committed to being a fixture in the local community for many years to come.
Join us at one of our resort properties to discover a truly amazing Hokkaido getaway experience like no other.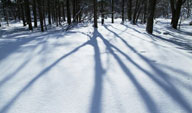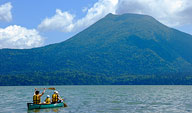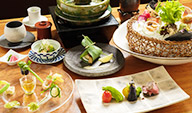 →